Location I
A Hotel, a Palace & a Mall
Pesanggrahan Ambarrukmo (the palace) is sandwiched in between the Royal Ambarrukmo (the hotel) and the Plaza Ambarrukmo (the mall). From three different centuries (19th, 20th & 21st), they are at once intimately connected, while inevitably dissociated. Here we ask ourselves: What does this site do with our preconceptions of 'heritage'? Wat memories come up? And: can commericalisation be a form of preservation?
"I remember that my mother
told me that she was part of
a fashion catwalk, telling me
how that was a glorious time."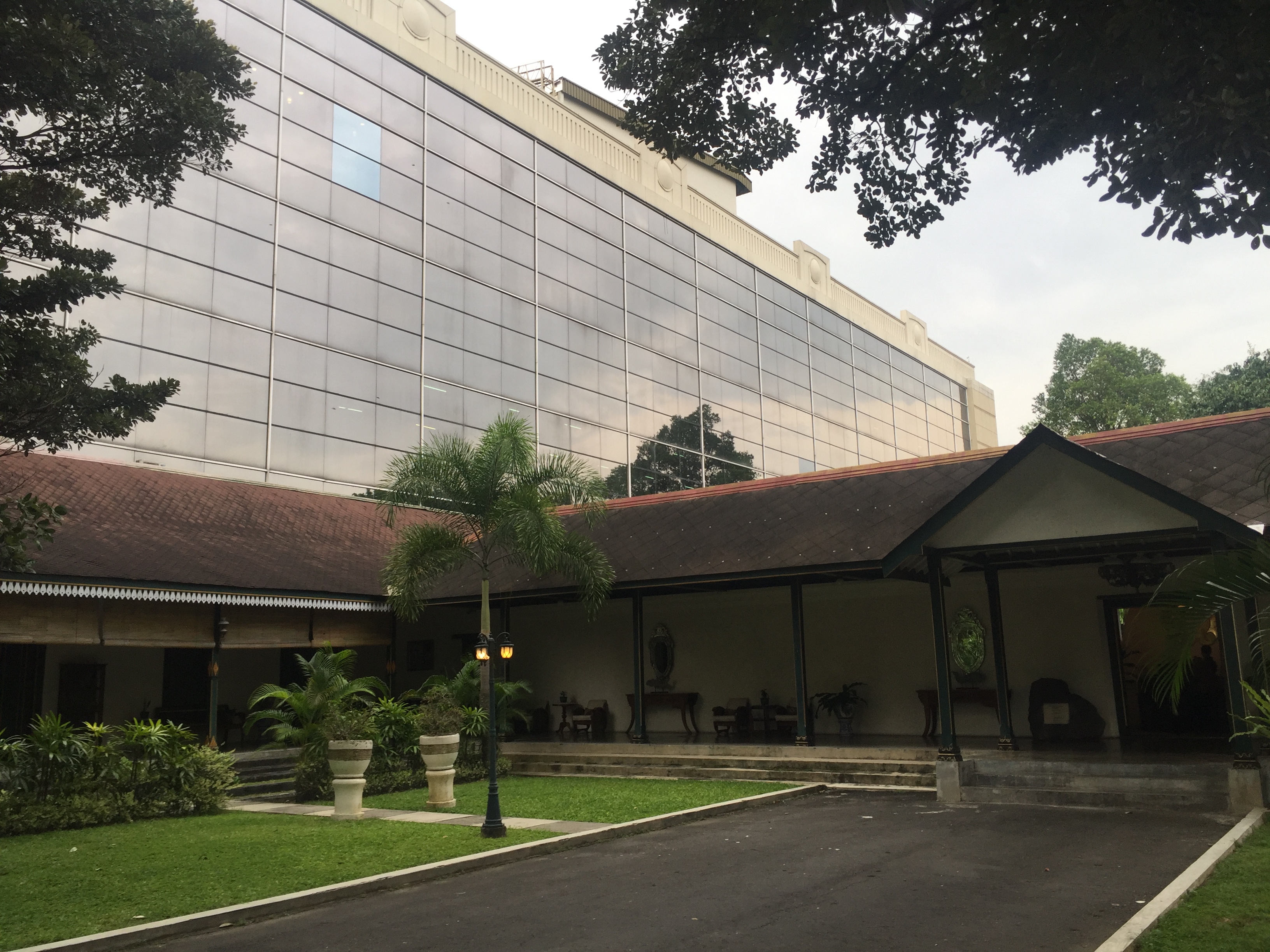 "It's like I'm lost in the water."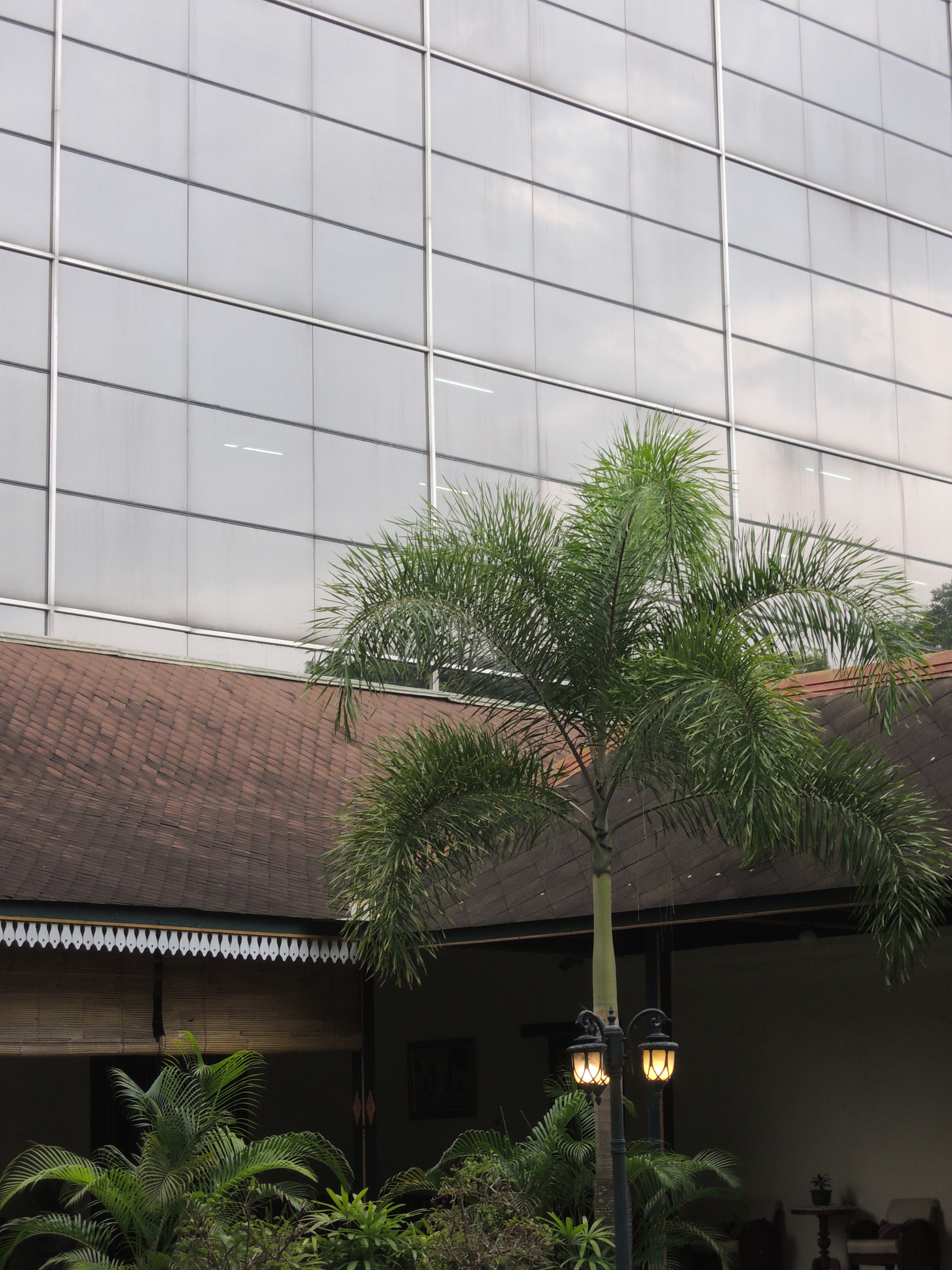 "They try to combine the
old soul of this palace with the
modern hotel and the supermall.
A combination that needs to
happen for our heritage for
the future."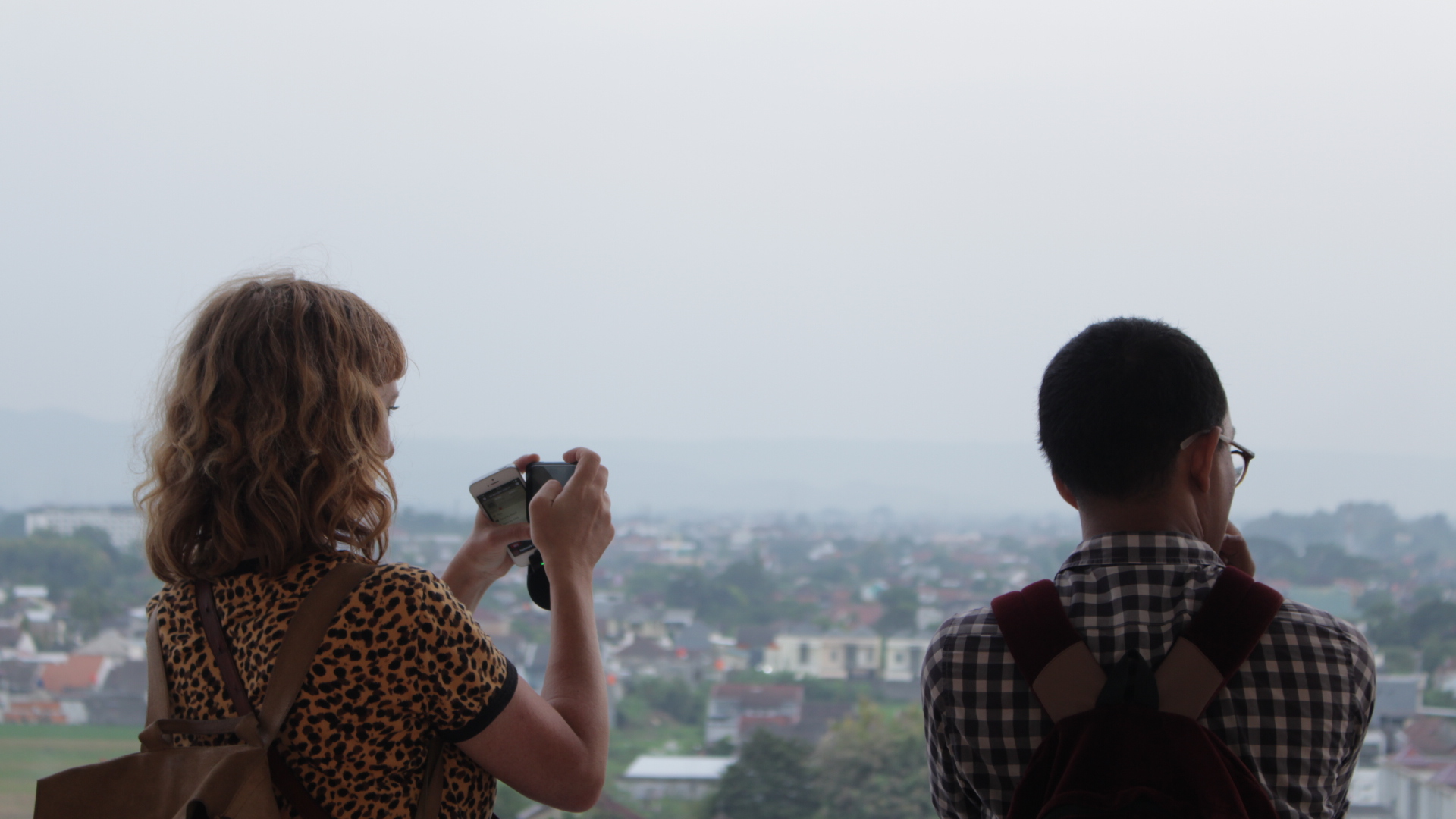 The presence of the hotel and the mall pushes the royal family to take (better) care of the palace. As such, can we see the commercialisation of a site as a potential preservation strategy?

Two opposing preservation strategies we observed so far:
I. Haunting stories: scaring people from approaching for example a natural site, keeping it from being damaged.

II. Commercialisation of a site: the presence of a constant audience pushes the maintenance of a location.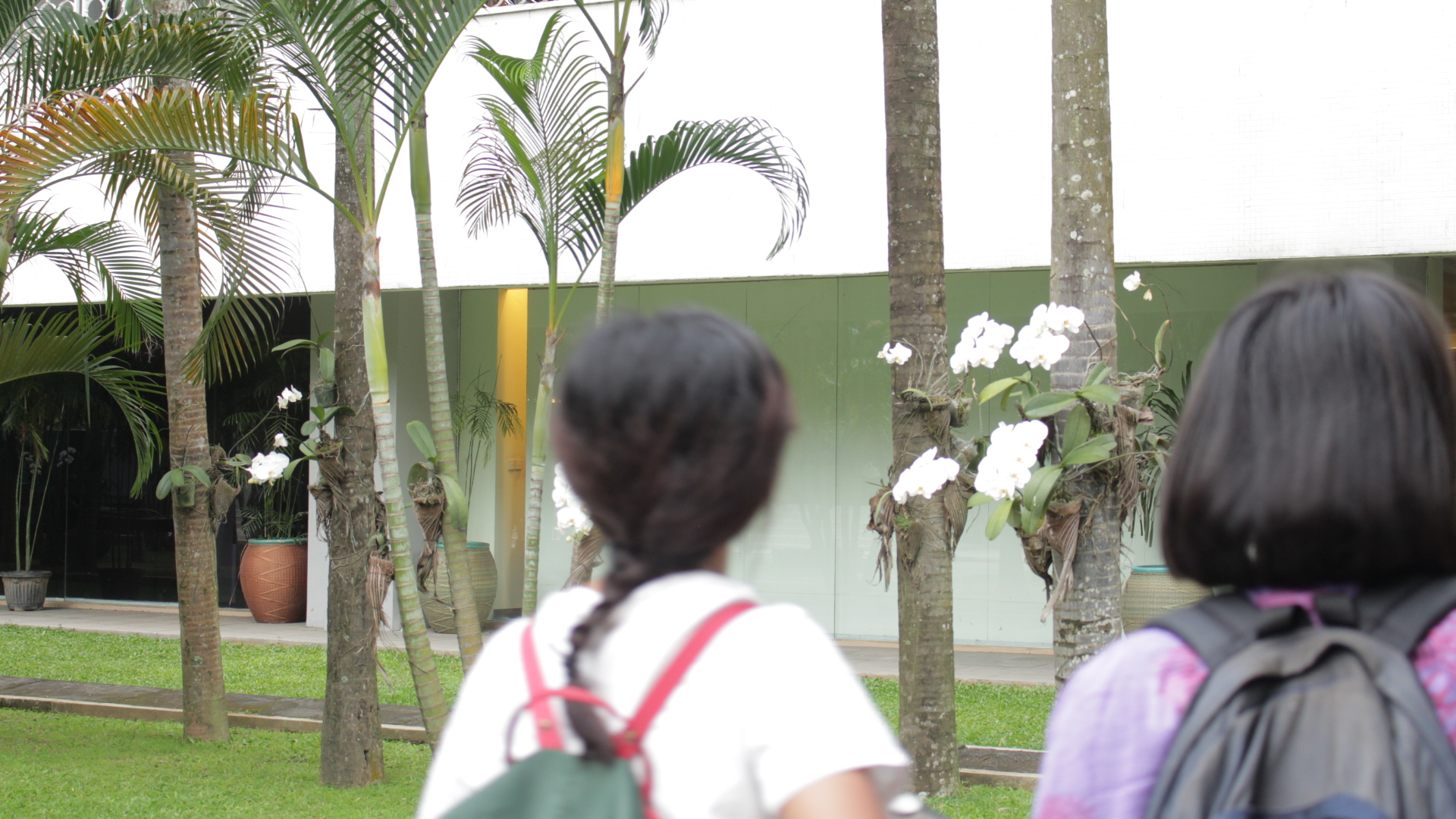 Swimming pool memories:
"I once get drowned in Surabaya.
I cannot see anything, even my feet."

"I have a swimming pool at home in
Jakarta, but I don't call it a swimming
pool. We use it as a fish pond."

"My mother ran to the pool and found
me, after maybe ten minutes.
Near death experience of my life."
---
Location II
Toko Progo
"I have no idea what is
special about Progo."
Toko Progo, a department store situated in the centre of Yogyakarta, is where we continue our research into heritage. Its five floors contain everything from food stalls to fake flowers, a kids fun park and any household item one can imagine. As such, the items are sometimes intimately connected to our daily life, like the jars that Ucok bought last week for his engagement celebration. Putri chose to bring us here because it reminds her of a similar department store in Bali, where she used to go as a child, but which was destroyed after riots, in 2001.
At first, Ucok and Mada admit to be surprised by the idea of exploring Progo itself as a heritage site. "Personally, it's just a market for me. I know nothing about this building." The very fact that it is so common, perhaps banal, is both puzzling yet fascinating. As we walk around the different floors, Progo starts to feel like a living museum, activating a different kind of knowledge: of personal memories, cultural stories and random associations.
"Actually its an interesting place, here you can spend hours and hours just going around looking at stuff."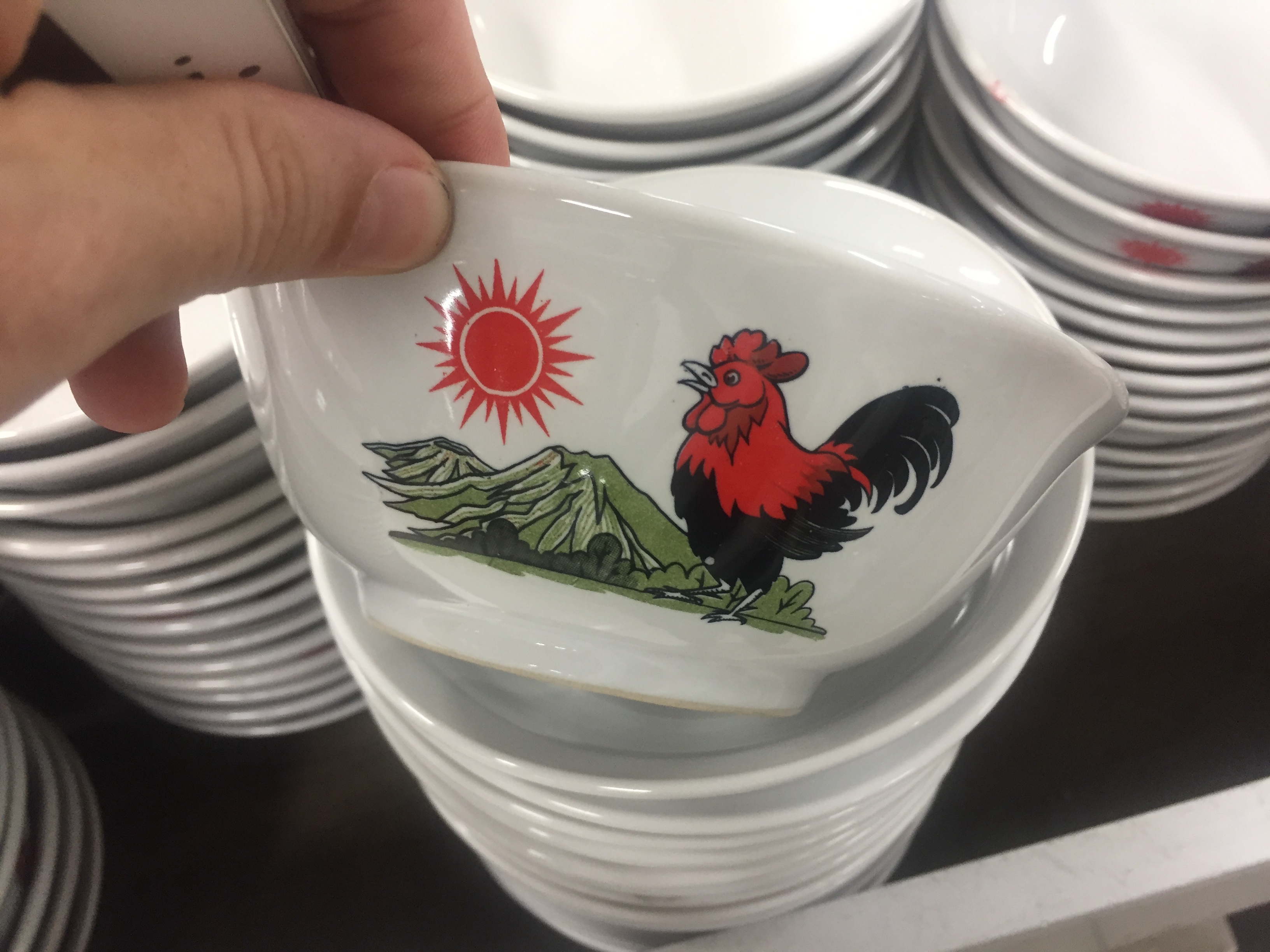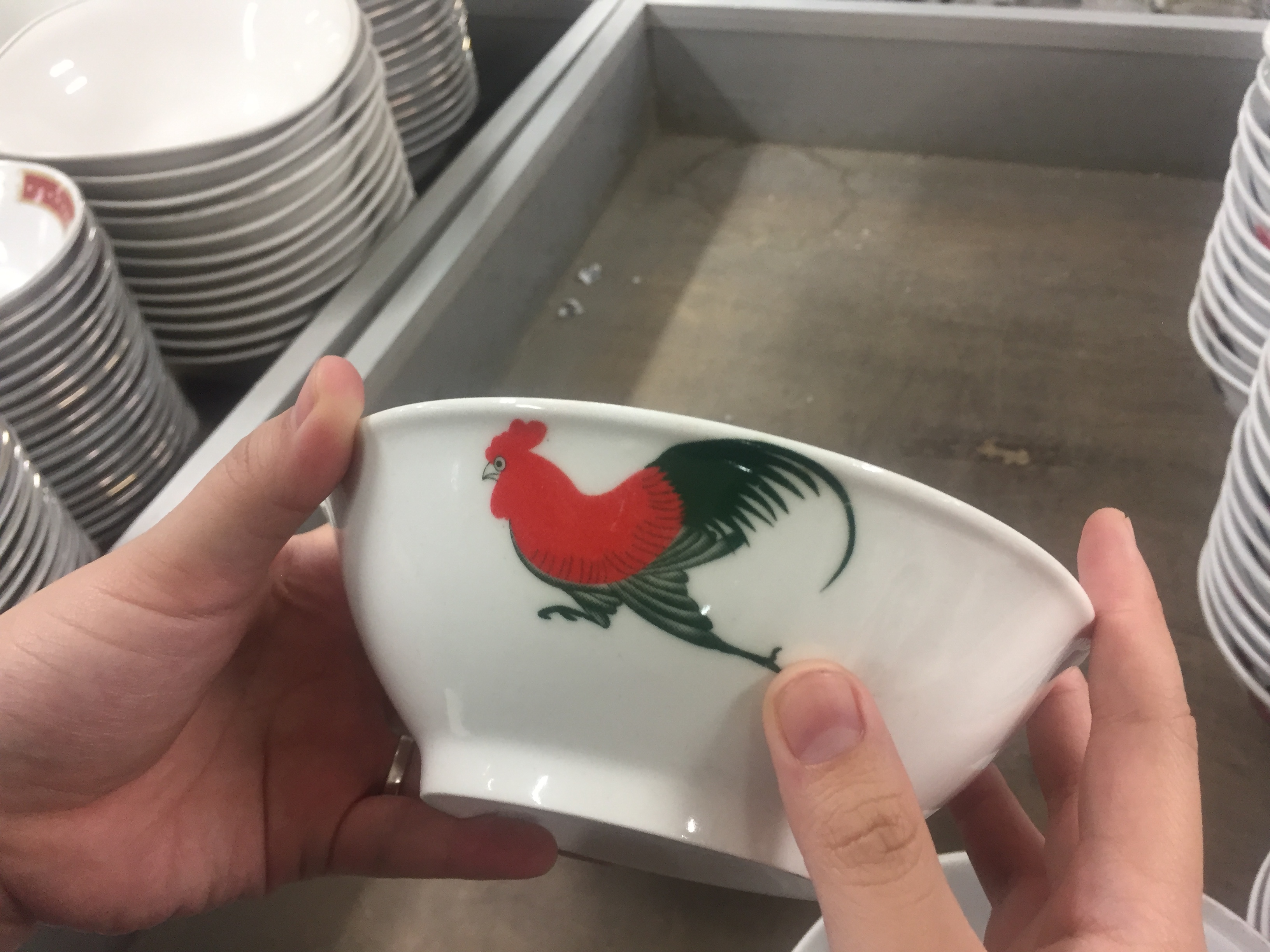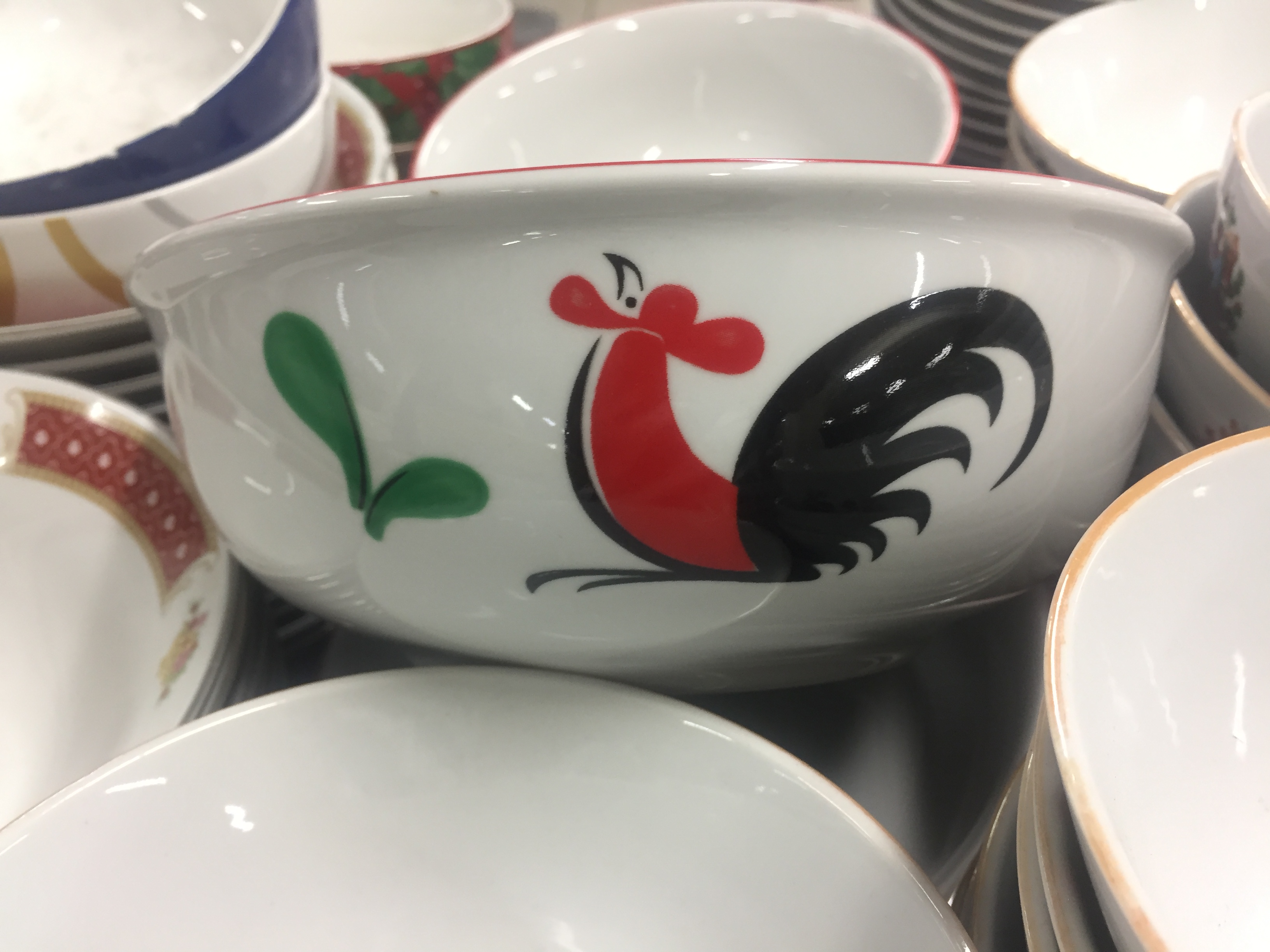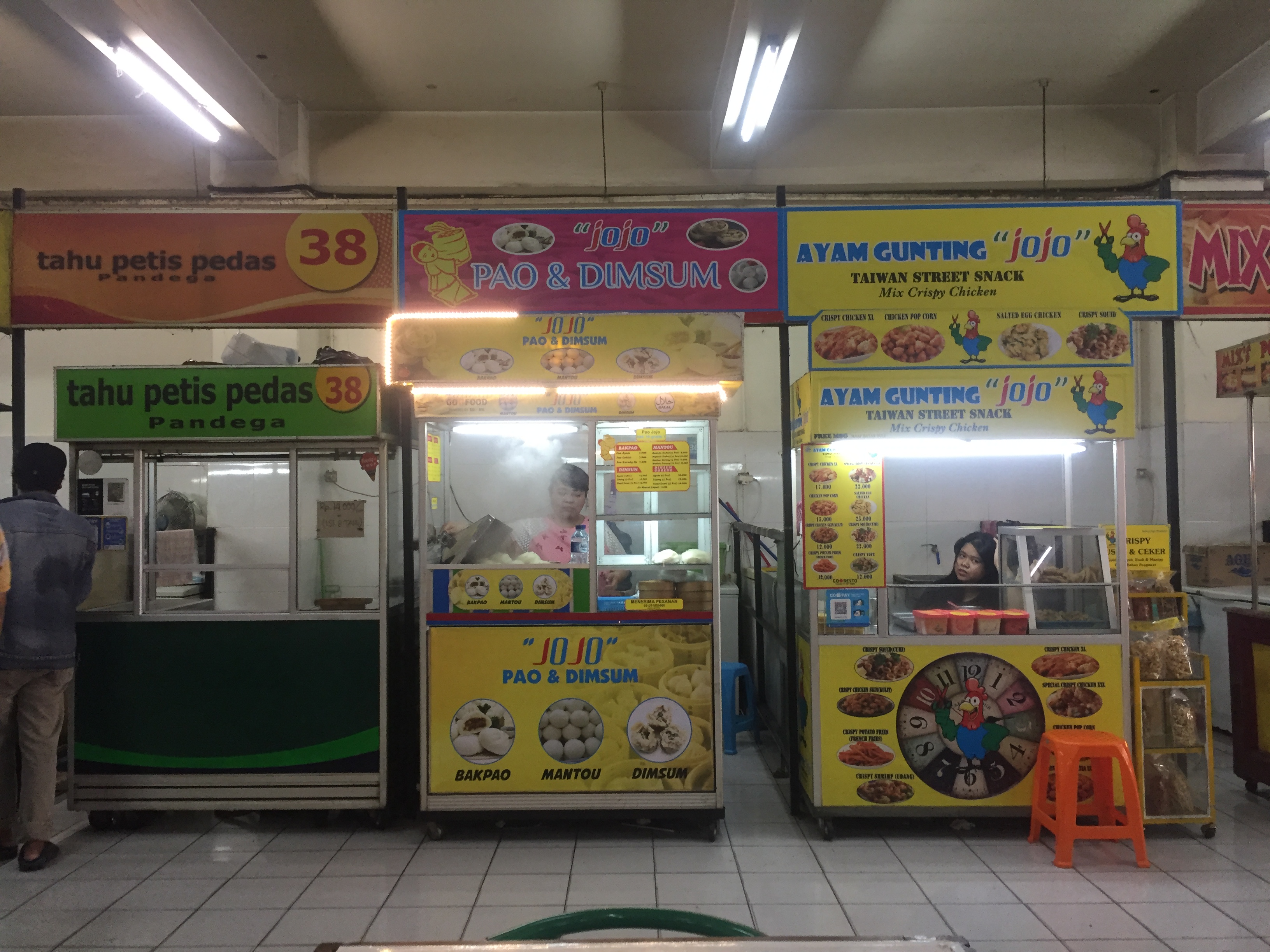 Below, Ucok shares a personal story connected to a water dispenser that he bought at Progo with his father, before he passed away. After my father passed away, I inherited his electrical tooth brush which I used for a few years. Although perhaps not ritual objects in a traditional sense, these practical items become intimately connected with the memory of a loved one, and as such, in their daily use, a ritual object too.
Preserving memory
Rugun tells us that she often came to Progo to get big container boxes: "They have huge ones that maybe I can fit in. In my place I use it to put stuff. Old papers that I still want to read. Maybe its to preserve memory."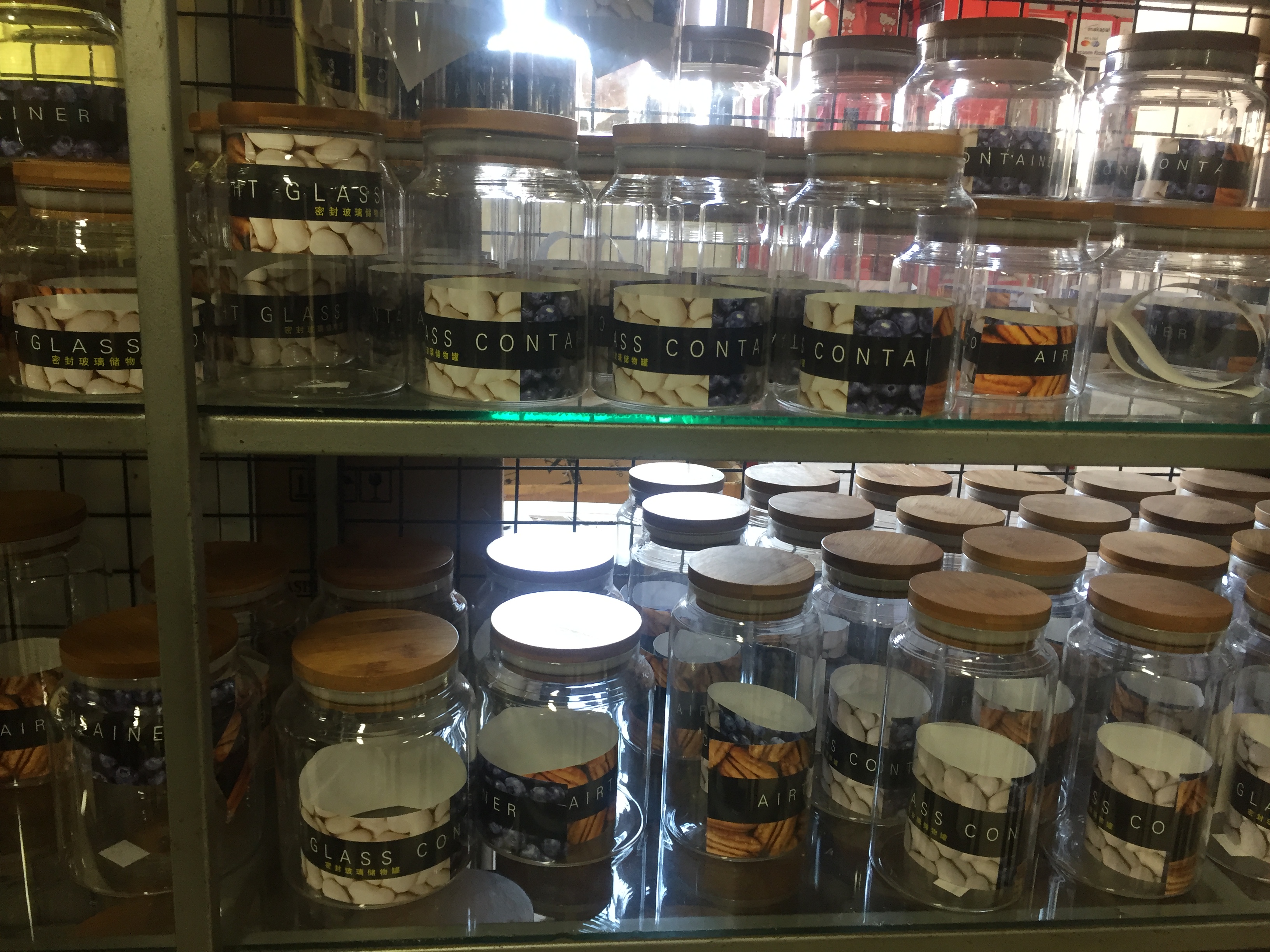 A week earlier, Ucok bought these jars for his engagement. "As part of patriarchal tradition, last week, my family went to [Mada's] home, to meet her family and to propose. At that time, my family, as the family from the man, should bring clothes and food. Anything actually, but we choose clothes and food. And we put it in these jars and gave it to her family. As kind of a gift, a present. A present of being thankful for welcoming the family."
---
Location III
Lekker Jé
"They don't sell
beer during Ramadan."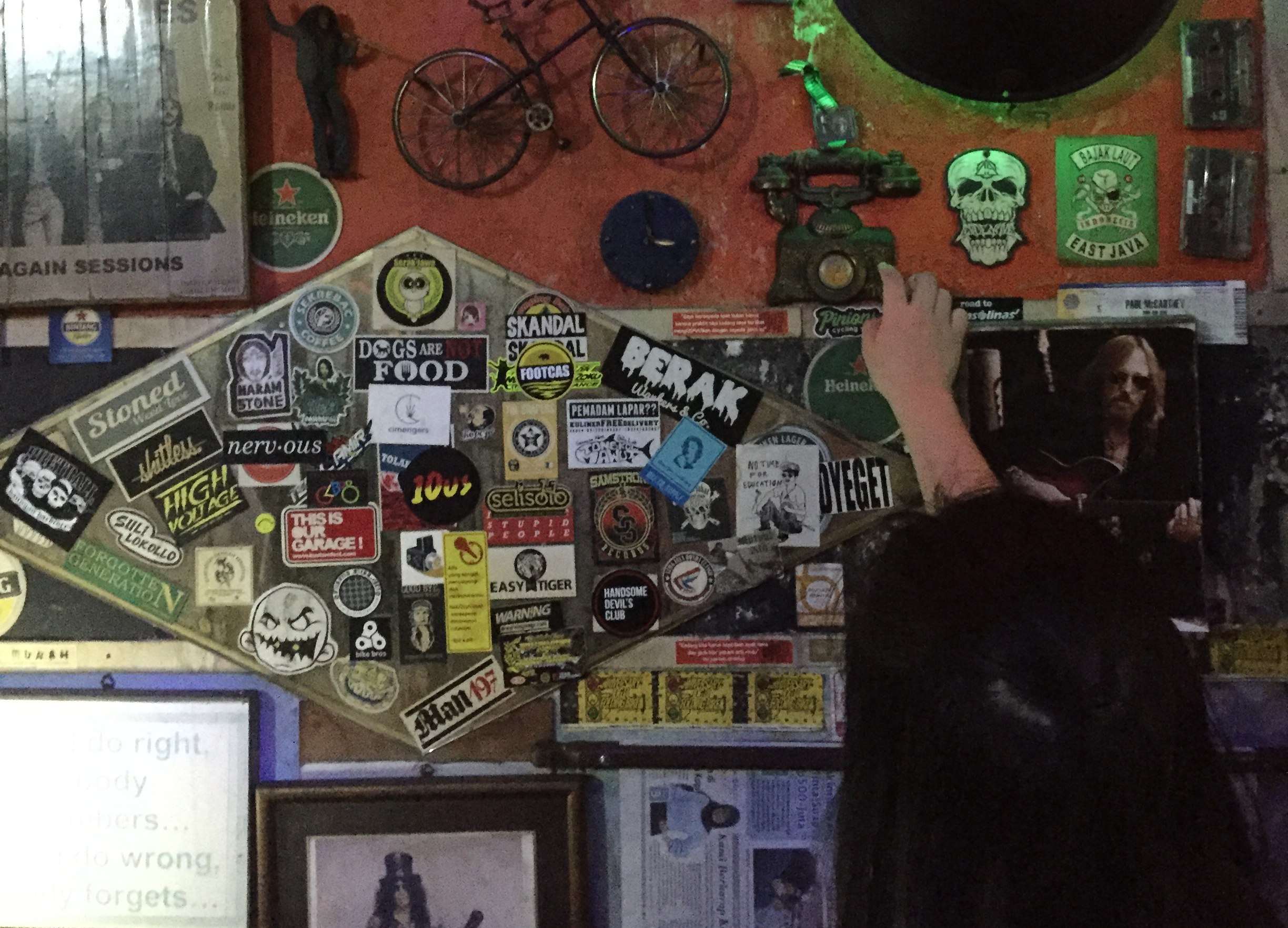 Since I've been studying at UGM, this is the place nearest campus to get beer. With my friends I would come here once in a while. My friends made an event here, playing vinyls. It has a nostalgic feel, I think the building is an old Dutch building. But they've been expanding and expanding. And how this space expands is also interesting, how people can add their stickers."
"For me, although the ambience is related to music, the best part is this quote. The first time I visited, my father was also an entrepreneur and I saw this quote and I thought this is what he feels when he manages his business. Its motivational. And poetic also. You can read it and feel how you struggle as a man. Even the starting sentence: 'I do not choose to be a common man, it's my right to be uncommon.' This is also my inspiration and motivates me to do something more in this life." (Ucok)
---
Location IV
Gereja Huria Kristen Batak Protestan (HKBP)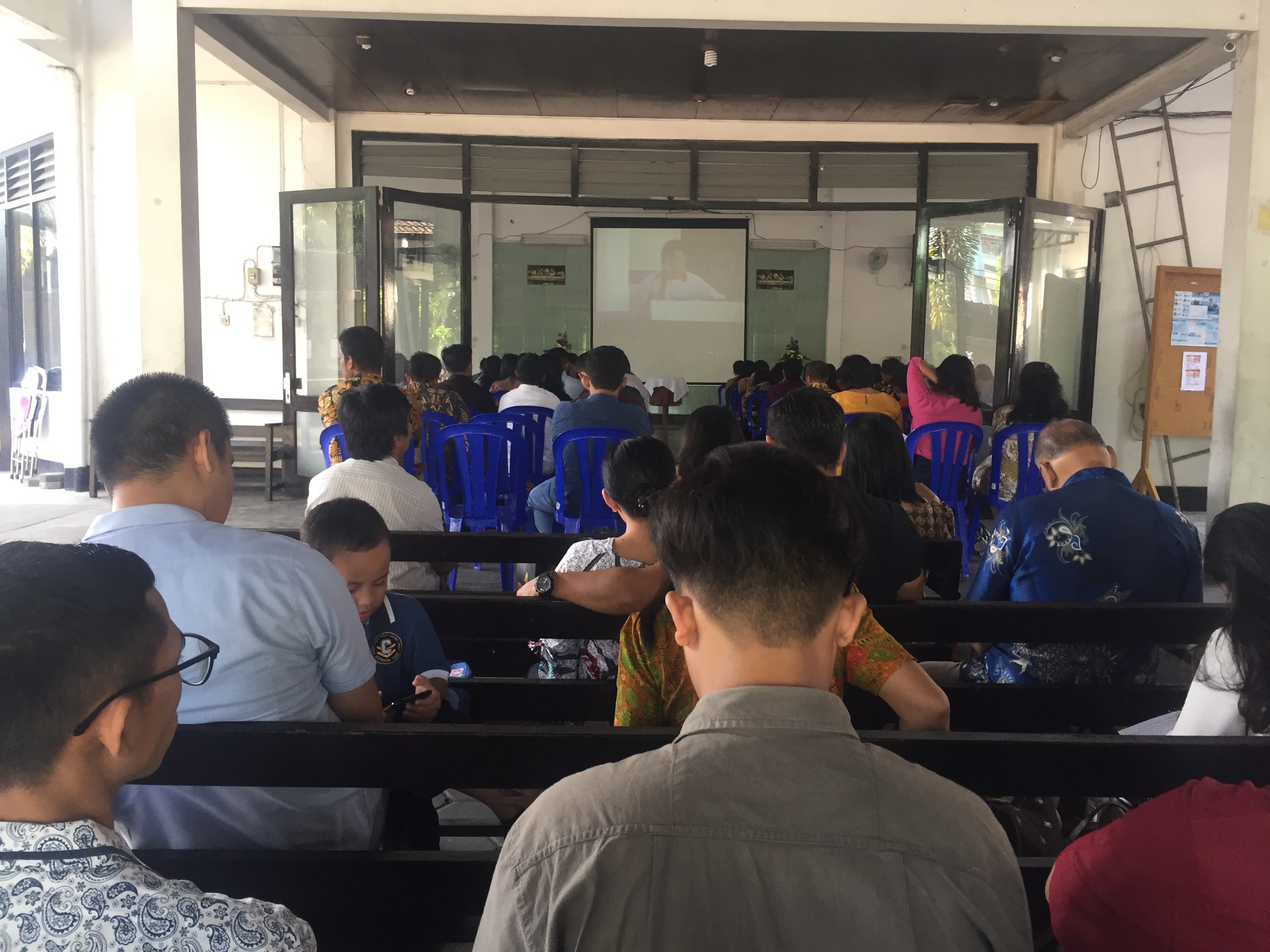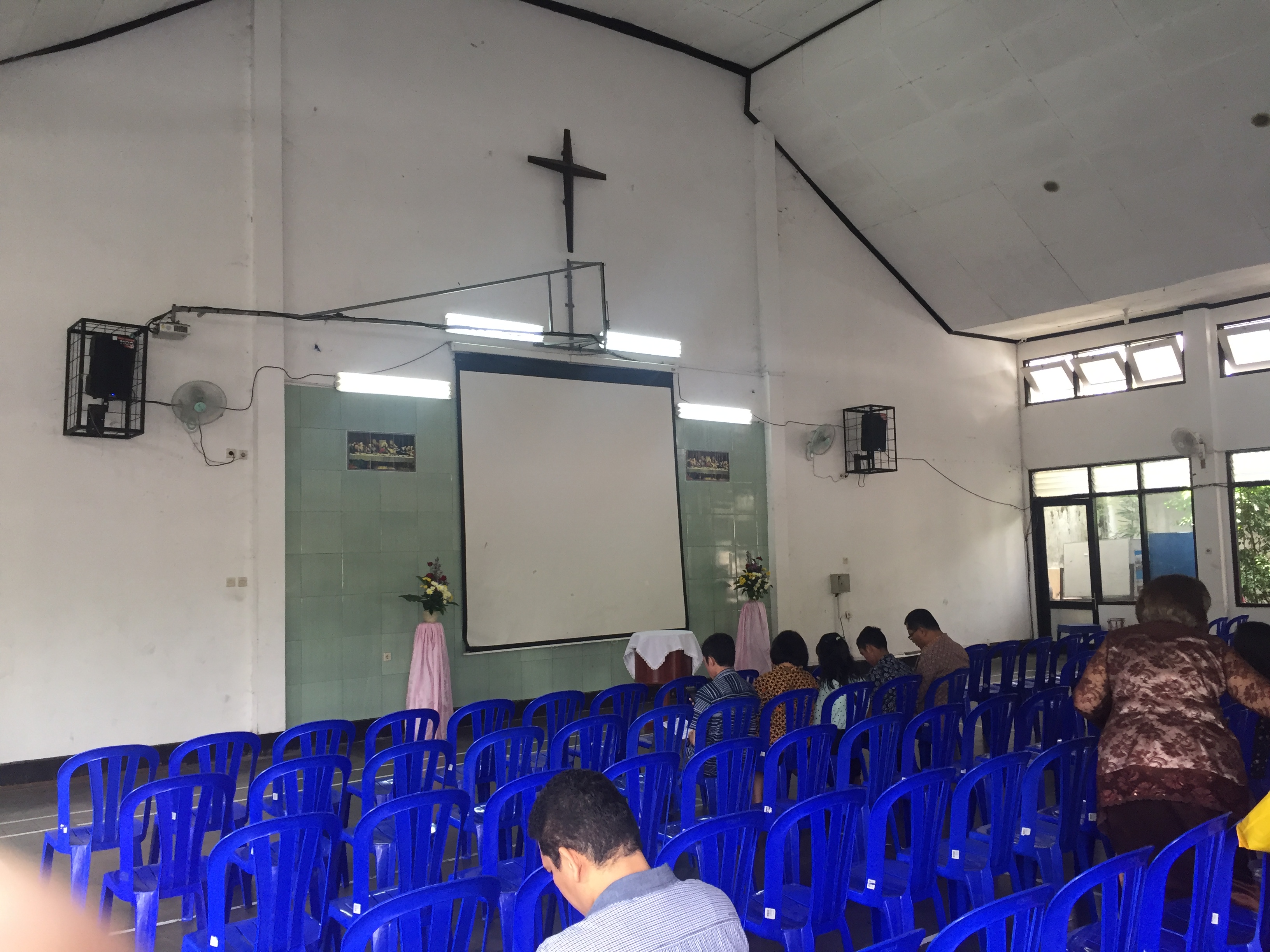 Ucok proposed to visit the Batak Protestant church in Kota Baru, where we joined the 9AM service.